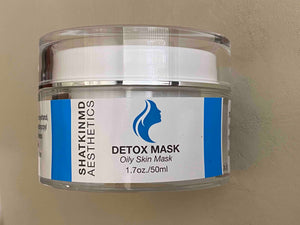 Oily skin has met its match with this detoxification mask that's filled with bentonite clay and zinc pca that regulates sebum while removing oils from the skin and leaving healthy clean skin.
CONTROLS OIL, REDUCES BACTERIA & BACTERIA - ACNE CONTROL
Detoxify acne prone skin with this regulating 
acne face mask
. Rich in French Green and Pink Clay to help absorb oil and contaminants, Nourish's Acne Face Mask combine Jojoba Oil and Emu Oil to help moisturize and hydrate - rare in masks designed to help get rid if acne.
Zinc PCA Reduces and Controls excess oils

French Clays absorb oils, contaminants

Hyaluronic Moisturizes helping prevent drying

Excellent Acne Treatment for weekly use